Haiti Project

The Saint Matthew community sponsors a Haiti Twinning Project to help the parishes in the Village of Bois de Lance, Haiti. We have a large group of parishioners focusing on a School Friendship Program and fundraising for special needs for the people and priest of the village. We also organize mission trips of service to the area. Contact David Siler at 317-845-0094 or Jan Baele at 317-257-9145 for more information. Below are details about specific efforts.
Haiti School Friendship Program Sponsorship/Renewal Weekend is held in early December, but you can renew or become a sponsor at any time. Sponsorship is $240/year; make checks out to St. Matthew Parish. Be sure to write "Haiti" on your check's memo line. Send checks to St. Matthew Parish, Haiti Sponsorship, 4100 E. 56th St., Indianapolis IN 46220. Be sure to write "Haiti" on your check's memo line. For questions, email the Haiti Committee. Click here to complete the Haiti School Friendship Program Sponsorship Form.
May 2021: Haiti School Friendship Sponsors–Praise God!!! We are so grateful to share with you that all those who were being held for ransom in Haiti have been released. We do not have many details and so share this news article with you: https://www.bbc.com/news/world-latin-america-56947589. We know all your prayers were heard, felt, and appreciated beyond words, and we are so thankful to each of you. We continue to hold Haiti in our prayers that with new leadership will come peace and respect for all human life. With gratitude, Haiti Committee Members
April 2021: It is with heavy hearts that we share the news coming from Haiti and the need to ask for your prayers. Some of you may have attended Mass this past weekend and heard our committee member and translator, Mary Michael, speak about the current environment in Haiti. She also exchanged communications with Pere Max. We want to ensure all of you are kept up to date on the current circumstances in Haiti, as well as within the communities we directly support in Bois de Lance and Jede. Pere Max shared the following with us on April 19:
Situation in Haiti is grave. For 9 days they have had 9 people who were, and remain, kidnapped.
This includes 4 priests of St. Jacques, the order of which Pere Max is a member. These priests are well known to Pere Max.
This also includes 1 priest from Cap Haitien, 2 nuns, and 2 others.
Negotiations are occurring, and it is reported the ransom has been paid, but this has not resulted in their release. All fear for their lives.
There are reports of other kidnappings in Cap Haitien.
There have not been any kidnappings in Limonade, which is a decent sized town between Cap Haitien and Bois de Lance.
All is calm in Bois de Lance, although they have not received vaccines for COVID-19.
Much is unclear about the ongoing circumstances in Haiti, but through news and other online articles, it appears the country is facing the growing threat of violence from gangs. Yet, Pere Max and our friends in Bois de Lance remain calm in the face of such violence.  This certainly says something about their resilience and their faith. Please pray for the safe liberation of those kidnapped and for an end to the violence that is gripping Haiti. The Blessed Mother is the patron saint of Haiti, so we share with you a novena to Mary the Undoer of Knots, which is the name of the parish in Jede, should you wish to offer your prayers up in this way: https://www.theholyrosary.org/maryundoerknots  We will keep you updated as we are made aware of the changing circumstances and thank you for your continued prayers and support of this mission.  Gratefully, Haiti Committee
March 2021: Watch this video from Haiti–a big thank you from Pere Max and students in Jedi and St. Isadore in Haiti for all of your support of their education! Please use this link If you would like renew your sponsorship or become a new sponsor.  Your support is changing lives.
The Haiti Twinning Project is short $4,000 to meet the goal to educate the children in our twin parishes. Envelopes are available in back of church for donations and may be placed in the regular collection basket. Thank you!
February 2021: Haiti School Friendship Sponsors past and present–We want to share some photos with you, which Pere Max sent to us of the recent Carnival celebrations at the schools. Such happy faces—and such warm and sunny weather. Two things we can all use more of these days!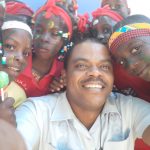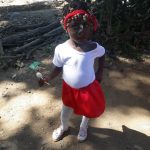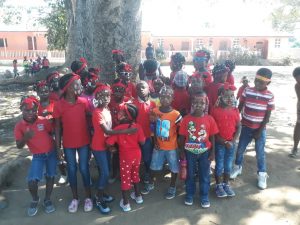 For those of you who may not have had a chance to renew your sponsorship and would still like to do so, here is the information you need: For online renewal or first-time registration, including online options, please see this link: https://www.saintmatt.org/parish-ministries/haiti-sponsorship-form/. Due to COVID-19 concerns and restrictions, we are encouraging the use of Faith Direct whenever possible. If you do renew online through Faith Direct, no further action is needed. If you would prefer to mail in your donation by check, please send it to Marie Carson at the parish office and mark clearly on check that donation is for the "Haiti School Friendship Program." Please be sure your name, address, and email are all included on the check or an attachment. Renewal remains $240/student for the year.
Enjoy the photos, and God bless you all for helping to make these smiles possible! Gratefully,  Haiti Committee
January 2021: Thank you for your sponsorship of our Haiti School Friendship Program. We are so grateful that so many of you have continued your sponsorships. Pere Max wishes us a happy and prosperous new year and has shared this picture from the children's Christmas party. Please continue to pray for our brothers and sisters in Bois de Lance as we begin 2021. If you have not renewed your sponsorship, find information here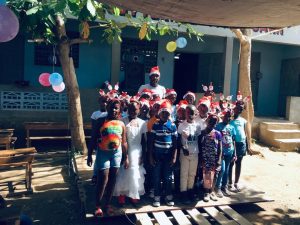 on how to do so.
ANNUAL COST OF SPONSORSHIP REMAINS $240 PER CHILD. For online renewal or first-time registration, go to https://www.saintmatt.org/parish-ministries/haiti-sponsorship-form/
Due to COVID-19 restrictions, we encourage the use of Faith Direct. If you renew online through Faith Direct, no further action is needed. If you would prefer to mail your donation by check, please send to Marie Carson in the parish office and mark clearly on check that donation is for the "Haiti School Friendship Program." Please be sure your name, address, and email are included on the check or attached.
God bless you for your support of this important mission and know we wish you a healthy, joyful, and prosperous New Year! With Sincere Gratitude, Haiti Committee
December 2020: Dear Haiti School Friendship Sponsor: Due to the current COVID restrictions, we are unable to hold our annual drive prior to Christmas. Members of our committee continue to be in close communication with Pere Max, and our parish remains committed to supporting this community, which now holds a firm place in our hearts. We truly cannot wait until the day we can safely send a group of parishioners on a mission trip once again.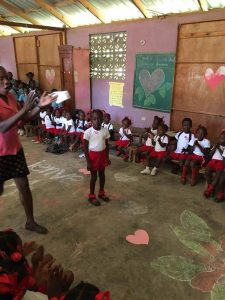 In our communications with Pere Max, we know that COVID-19, relentless flooding, and the social unrest in Haiti have made your support of this mission more impactful than ever. Pere Max and the community remain committed to furthering the education of their children and youth and repeatedly share that this has been possible only due to the support of all of you.
"We need education if we are to have any hope in the future." ~Pere Max
We know these times bring competing demands on how best to use your gifts of time, talent, and treasure. As you prayerfully consider renewing your support of our mission in Haiti, please know how much your past support has positively impacted this community, now and for generations to come. Please also feel the prayers of Pere Max and all the members of his community, who continue to communicate their gratitude for the support they have received in all its forms. They continue to pray for all of us as well.
If your prayerful consideration leads you to renewing your sponsorship, please use the information below to continue your sponsorship amount at any level. Please share with family and friends who you believe might also be interested. This makes a wonderful Christmas gift!
ANNUAL COST OF SPONSORSHIP REMAINS $240 PER CHILD.
For online renewal or first-time registration, please use this link: https://www.saintmatt.org/parish-ministries/haiti-sponsorship-form/.
Due to COVID-19 concerns and restrictions, we are encouraging the use of Faith Direct whenever possible. If you renew online and have been using Faith Direct, no further action is needed. If you would prefer to make your donation by check, please send it to Marie Carson in the parish office and mark clearly on the check that the donation is for the "Haiti School Friendship Program," with checks payable to St. Matthew. Please be sure your name, address, and email are all included on the check or in an attached note.
God bless you for your support of this important mission. With Sincere Gratitude, Haiti Committee
August 2020: Dear Haiti Sponsors and Members of St. Matthew and Christ the King Parishes: We hope this finds you and your families well. We are reaching out to give you an update since our last communication in June. We are guessing you are most concerned to know how everyone in Bois de Lance is doing after the most recent hurricane. We are so grateful to share that we have been in contact with Pere Max, and he reported, "it rained a lot, but nothing bad. Thank you for thinking of us. God bless you." In addition to this wonderful news, Pere Max let us know they are not seeing many new cases of COVID. Praise God indeed.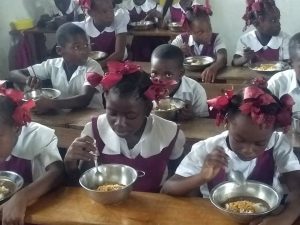 Just as in Indiana, their schools resumed classes about three weeks ago for another school year. The students go to school every day and receive food from Monday through Thursday. A normal school day has more meaning for all of us than ever before, but it is especially remarkable considering all the struggles Haiti has faced over this past year.
This is where we thank all of you once again. The photos of students in school with full bellies are only possible because of your support. During this time of so much uncertainty in our own communities and all over the world, you are providing hope to students whose numbers keep growing. Please continue to pray for Pere Max, who just celebrated a birthday, and all members of our sister communities in Haiti. We know they continue to pray for us. God Bless, Haiti Committee
June 2020: Dear Haiti School Friendship Sponsors and St. Matthew and Christ the King Communities: The conditions in our own country due to COVID-19 have occupied much of our minds, hearts, and actions over the past months. As we continue to navigate the needs that still exist in our community, we have become aware that there are growing concerns related to COVID-19 within the communities we love and support in Haiti. This is only made more urgent due to the environmental and societal issues that already existed. It is our desire through this communication to update you, ask you to prayerfully consider how you might provide additional support, and share a message from Pere Max.
Update: While much of the civil unrest we had been reporting to you has died down, the number of COVID-19 cases is rising every day. The schools had to close in May due to COVID-19, and so students have not been fed through the schools since that time, although Pere continues to try and get food to families and children. If COVID-19 does not interfere, they are due to start back to school on Aug. 3 and look forward to adding an additional teacher and grade.
The government has limited Mass to 10 people at a time, and this has also put a demand on Pere Max to hold additional Masses and increase visits to families. While COVID-19 cases are on the rise in Haiti and such precautions are necessary, we are grateful to share there have been no reported cases of COVID-19 to date in either St. Isadore or Jede. Pere Max is working hard to educate the community so they remain safe, although uncertainty and anxiety exist just as they do here.
With all the demands on Pere Max to travel to families, his truck broke down and needed repair. Due to support from the St. Matthew Men's Club and some anonymous sponsors, we were grateful to be able to help him cover this additional expense so he could get his truck fixed. However, the truck is old and well-used, and we anticipate it will need additional work in the future.
Due to the safety concerns that exist, St. Matthew and Christ the King will not be sending a mission trip. It is our desire during this time to continue to build our communications and relationships between our communities in new ways, while also taking this time to consider how we might refocus our efforts and build stronger relationships once we are able to visit in-person again.
Prayerfully consider additional support to Haiti: Through your generous support, we have been able to meet the financial commitments we have made to the school to date. However, little remains in reserve after we cover this. As we are experiencing in our own community, COVID-19 not only brings great concerns about health but leads to many other unexpected needs and concerns. Our lack of a financial cushion leaves us feeling we may not be able to help when asked in the future. Your prayers are always needed and appreciated. Indeed, prayer is the most powerful way you can help. If your prayers for this community lead you to also wanting to provide financial support for the first time, or offer additional support, simply place your contribution in the collection at Mass or send into the parish office. In both cases, please be sure to mark clearly that the donation is for Haiti. If you are already giving through Faith Direct, you can add to the amount you give through that platform. If you have questions, please contact Bob Michael.
Message from Pere Max: Pere Max's own words are always better than ours. We share them with you here: "I would like to say thank you for all St. Matthew and Christ the King have done and continue to do for students in Bois de Lance. We are in a sad human situation in Haiti. When you make a student happy and open a better future for them, there is no price on what that is worth. Thank you for providing me with a way to do something good with and for the students. Be safe against COVID-19. We pray every day for you and for your protection. May God bless your generosity, your activities, and your families."
Thank you for your continued support, and prayerful consideration of additional support, of this important mission, especially during these times that have brought uncertainty into your own life and community. We hope it provides you comfort to know that so many in Haiti are praying for us, just as we pray for them.  God Bless, St. Matthew and Christ the King Haiti Committees
March 2020: To our wonderful Haiti Sponsors: As we all settle into our new normal and all the uncertainties surrounding COVID-19, we thought you might enjoy these pictures depicting recent carnival celebrations in Bois de Lance that were made possible by all of you and your continued support of our mission and the schools in Haiti. There continues to be a wave of fear that is gripping Haiti, especially in the areas of Cap Haitien and Port Au Prince. Indeed, dear Pere Max takes a risk when going into town, although we are grateful to report that demonstrations have subsided.
In the midst of all of this, students continue to attend classes and be fed thanks to the support of the St. Matthew and Christ the King communities. Your support has also allowed for the near completion of new classrooms that will allow the schools to add additional grade levels. As evidenced by the smiles on the faces in these photos, this community continues to find ways to be joyful despite the surrounding fear. This is in no small part because of your continued support through prayers and contributions.
We hope to send a group of parishioners to Haiti in June but continue to monitor the situation both due to COVID-19 concerns (there have not been reported cased in Haiti as of our last conversation) and to safety concerns. Please pray both concerns will lessen, and we will be able to once again be able to send people. Please continue to pray for all of the people in Haiti as their community struggles through these uncertain times. We hold all of you in our prayers for this same reason and with gratitude for all you do. Gratefully, St. Matthew Haiti Committee
February 2020: Here are pictures from the Valentine's Party held at the schools we sponsor in Haiti. Thank you to all our sponsors, who help make events like these possible.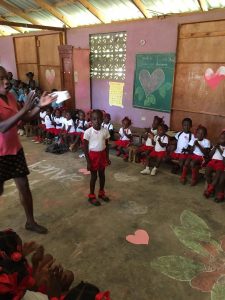 January 2020: We send a heartfelt thank you to all of you, our new sponsors as well as those who have renewed their sponsorship in support of our Haiti School Friendship Program. We have had recent contact with Pere Max and are grateful to share that the unrest we have been reporting on in Haiti seems to have improved, and Bois de Lance itself does not seem to be directly affected. Pere wanted to share some pictures (below) from the school celebrations during the Christmas season as a way to say thank you for truly embodying the meaning of Christmas through your generous support. He, the students, and indeed the entire community are so very grateful to each of you and count you among their blessings every day. Please continue to pray for them and that the unrest continues to subside. With tremendous gratitude, St. Matthew Haiti Committee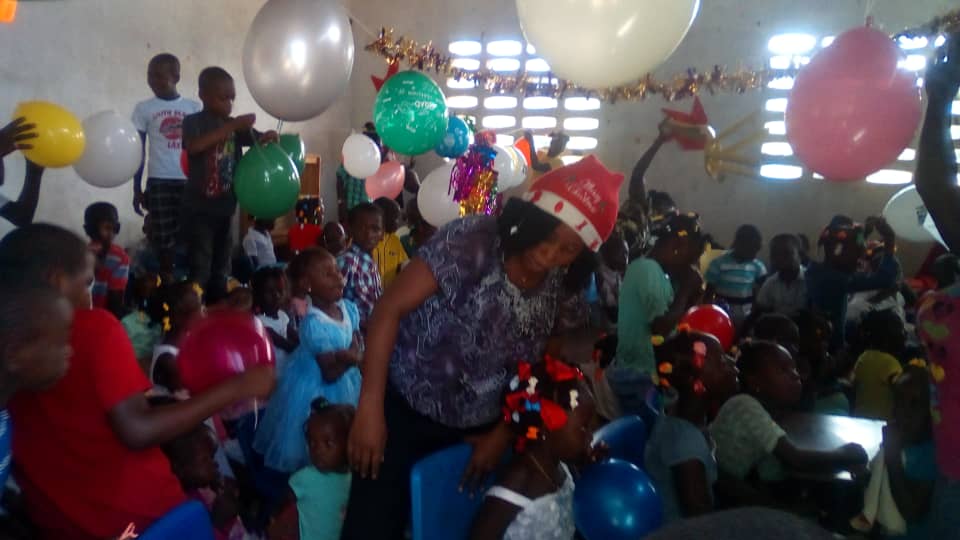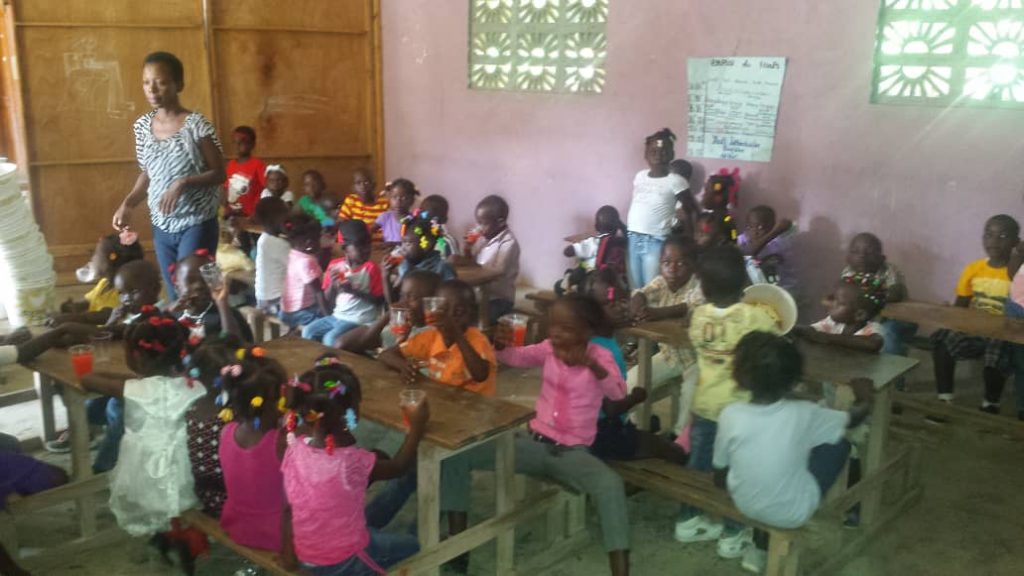 December 2019: Haiti School Sponsorship Weekend is Dec. 7/8. We were blessed to have Pere Max visit us recently. Let us remember his inspiring words as we renew our commitment to our sister parish in Bois de Lance. On Dec. 7/8, volunteers from the Haiti Committee will be in the gathering space after all Masses for those who are called to renew or to begin sponsoring the children. Sponsorship cost will remain $240, and payment can be made by check or Faith Direct. The unrest in the country made it impossible for the October mission trip to take place, so your support is needed more than ever. Now is the time to show our sister parish they are not alone. Despite the unrest in Haiti, the children in Bois de Lance are still attending school. Your continued support will make their dream of a good education a reality.
October 2019: Pere Max from Haiti visits St. Matthew. Here is the followup letter from the Haiti School Friendship Committee to sponsors:
Dear Haiti School Friendship Sponsors: This is perhaps one of the most important communications we have had with you as we want to not only convey what your support has meant to our sister communities in Haiti, but that your support is needed now more than ever. Due to the current political climate and unrest in Haiti, we decided it was not safe enough for us to send a group this fall as we have now done for years. So instead, Pere Max came to us, the St. Matthew and Christ the King communities. The words he shared while here speak to the strong relationship formed between our communities, to the hope and support that your generosity has provided to the people of Haiti, and the need that exists today. We share Pere Max's words for they are far more powerful than our own.
Pere Max began by saying, "I ask you to pray for the people of Haiti. Haiti is living through a very difficult time . . . it is in crisis. But know your solidarity with us gives us hope." He then wanted us to know that because of the support of the St. Matthew and Christ the King communities, "Our church has a home now," referring to the new rectory that was built. He explained how this new building has allowed him to have a place to welcome parishioners and has provided them a place to gather as community members. He used to live far away but now is able to live among the people he serves. He went on to share that the support has also provided a car for the parish, which allows him to take people to the hospital and bring sick and older people to church. Perhaps most importantly, he shared that your generosity has also paid the salary for 17 teachers and other school support staff so that 421 students can go to school. In his words, "We need education if we are to have any hope in the future."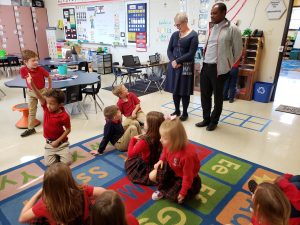 Pere Max then humbly asked those who have generously been supporting his communities in Haiti to please not stop. He simply stated that he could not continue the work without this support, especially during these times of crisis in Haiti. In his words, "Your generosity lets us know God loves us despite our suffering."
We, the members of the Haiti Committee, want to humbly thank all of you for your gifts that have come in so many forms and through which we see God working in countless ways. This generosity and commitment have come through gifts given by our own St. Matthew students, countless prayers, those who have traveled to Haiti to contribute to many projects and build relationships, the partnership with Christ the King, the "filling to the brim" of a shipping container, and the growing number of people who participate in our Haiti School Friendship Program (renewal weekend is scheduled for Dec. 7/8). God bless all of you and God bless Pere Max and the people of Haiti.
Yours in Christ, Haiti Committee
July 2019: Our Haiti Committee has shared these joyous pictures from the First Communion celebration in Bois de Lance, Haiti.
June 2019: A group of travelers from St. Matthew and Christ the King Parishes has just returned from this year's first mission trip to Haiti, so we felt it was a good time to update all of you, our generous sponsors of the schools.
Those participating in this trip from St. Matthew were Elizabeth and Amelia Siler, Mary Burns, and Mary Michael. The relationships and connections continue to grow, and the joy felt by all during these visits continues to be immeasurable. A great deal of time during this trip was dedicated to painting two classrooms and the exterior of the Beau Jardin School in St. Isidor. Many students were eager to help. Our parishioners also witnessed the construction efforts underway to add additional classrooms and grades to the school. Through Pere Max's efforts and the financial support of each of you, World Vision is providing the manpower to add these two classrooms along with much-needed new bathroom facilities. Hard but joyful days were spent by all, and it was reported to be wonderful to be able to stay in the new rectory that has now been completed. This sanctuary has not only given our travelers a place to rest but has given this community a beautiful place to worship, gather, and feel a sense of pride. See some trip photos below.
Your financial support and prayers continue to bring much hope to this community in very measurable outcomes. The first half of this year has found Haiti facing a great deal of civil unrest, and so these efforts, while always important and impactful, are more so than ever. Please know the difference you have made and are continuing to make and please continue to hold the people of Haiti in your prayers that this civil unrest will come to an end, and they will experience stability and a sense of peace. God Bless, St. Matthew Haiti Committee
February 2019: We spoke to Pere Max in Haiti. It was very sad. He asked us to pray for an end to the turmoil in Haiti. Riots and protests have been going on for over a week all over the country. He said there are "fires and death and he is afraid." Our school in Jede is closed because the teachers can't get there. St. Isidore, being more rural, is still open for now. The protests are an effort to remove the current president. In addition, there is a drought, and he said all the gardens have died. Please pray for our friends in Haiti.
July 2018: The container arrived just in time for the arrival of our latest mission group members from both St. Matthew and Christ the King, including Leslie and Joe Deitchman, Jan Baele, Chris Hirschfeld, Rick Gale, and Dan Patel. While the shipping container may have taken longer than expected with some unexpected "hiccups," the serendipity that it arrived just in time (literally days before!) for our team reminds us of the importance of "In God's Time" and not our own.
This group spent 6 days working tirelessly to unpack all of the items donated so generously by both of our parishes and was able to see firsthand what it means to be able to feed 400 hungry, Catholic schoolchildren. They also painted inside and most of outside of the beautiful, new rectory and set up all of the furnishings. 60 GALLONS OF PAINT were used!!
And yes, the number of children being reached through the schools we support has grown as grade levels are to be added each year for the next few years. As this part of our mission work grows, we want to thank all of you who have been a part of our Haiti Friendship Program, which pays for all of the teacher and staff salaries in the schools we support. We again are so grateful to Christ the King for making sure all of the children have a nutritious meal during the school day, which is critical for them to be able to focus and learn. We continue to have many children yet to be sponsored, and while we will have our annual sponsorship drive again this December, sponsorships may begin at any time during the year by contacting Amy Stimpson.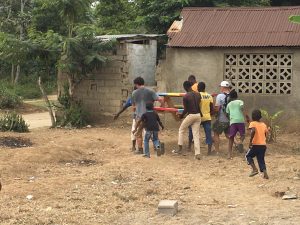 Beyond this, we are grateful to report to all of you that through your generosity and God's grace we have met every goal to date. Planning has begun for what comes next and how we can grow this mission work that is truly a mutually beneficial relationship between St. Matthew, Christ the King, and the communities in Haiti, for those involved get as much out of their involvement as they give. To this point, we will end with a few quotes along with again expressing our gratitude to all of you for your support of this work, which we wholeheartedly believe is God's work through our two parishes.
Leslie Deitchman, St. Matthew, after returning from most recent mission trip to Haiti: "Great spiritual trip with friends and family."
Tom Hirschfield, Christ the King, who went on mission trip last year: "A year ago, I got back from a wonderful trip to Haiti with some of the most amazing people I know. Now my dad, Chris Hirschfield, is down there getting to share in my experience.  I'll be back soon!"
Jean Gause Rawlinson, St. Matthew, reflecting on impact: "Jan (Baele) and each group that joins her have made such a remarkable difference in this place.  They're the hands and love of God for Haiti."
Haitian community members, upon completion of new rectory: "This is our legacy." "This is our pride." "This gives us hope."
If you are interested in becoming more involved or perhaps going on a future trip, please contact Jan Baele.
God Bless–Haiti Committee
May 2018: AT LONG LAST! The shipping container packed full of our donated items arrived in Haiti. The photo below shows the container being unloaded.
Note from 2018–To our generous St. Matthew community: It is with full hearts that we thank you for making the 2018 Haiti School Sponsorship Renewal the most successful to date. Through your generosity, we are so grateful to share that the total number of sponsorships (new and renewal) is 179, and if we receive all payments, we will have raised more than $40,000. All will directly benefit the education, and thus the lives, of so many children in the schools we support, schools that continue to grow and flourish.
January 2018–Shipping Container on Its Way to Haiti: Dear Fellow Parishioners and Friends–After getting every single requested item donated (and then some!) for our shipping container to Haiti, we are so grateful to share with you that the shipping container is indeed on its way. The final push (see photos below) was to get the container packed and loaded, and while there were some unexpected delays with logistics (okay, maybe more than a few), the main takeaway is that we continued to find God at work to make it all happen. The final packing day, which entailed carefully wrapping and strategically packing countless items of every size, seemed almost impossible…until an angel appeared (and we will share that we do not know this person's name, only that he arrived just when needed and was not from our parish). This angel miraculously had a great deal of experience in loading just such a container, and whenever it was suggested that we leave something behind to make room, he would state that "the people of Haiti need that" and room would be found. He and the others helping got every grain of rice into the container with no room to spare. So while the date of shipment was delayed according to our plan, it appears it was right on time according to God's plan. As Jan Baele, shipping container coordinator, reflected, "HE had this one all along, on HIS time schedule." We thank Lee Supply, Delta Faucet, Pack Away Hunger, A Pallet, Piper Logisitics, Lowe's Shadeland, "The Garden Guys," and all of you, our generous parishioners at St. Matthew and Christ the King. It is hard to imagine the hope and joy this container will bring to our communities in Haiti when it arrives. We will keep you posted! The Haiti Committee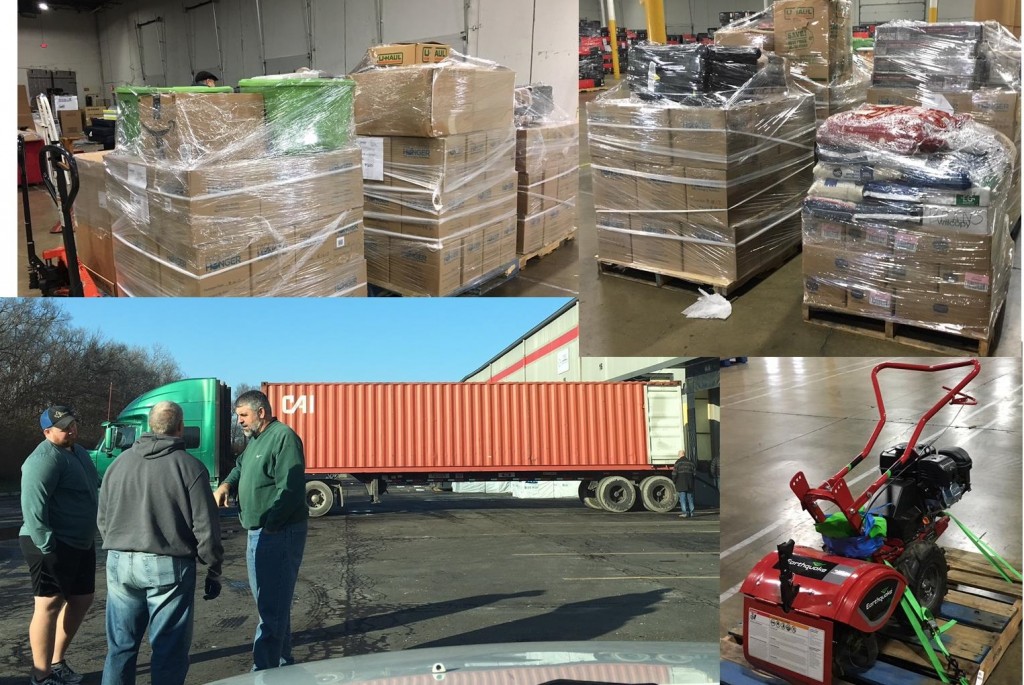 Watch this updated video on our Haiti project:
School Christmas Party 2017: Here are photos of the school Christmas party in Haiti, which was made possible by fundraising done by our wonderful St. Matthew School students.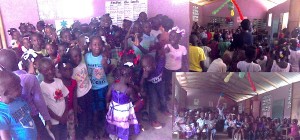 2017 End-of-Year Haiti Mission Update–God Stories in Haiti: As we reflect on the past year's mission work in Haiti, it strikes us how many times God has been so clearly at work. We want to share some of these miracles with the parish as a thank you for all of you have contributed to this mission in some way.  We want to begin by sharing a quote from Sam White, a current Chatard senior, who went on the last mission along with his parents, parishioners Dan and Juleen White. Sam said, "I enjoyed our trip to Haiti.  It was a great learning experience that changed my life for the better."
This mission began 4 short years ago, and during that time we have been able to provide and/or support our sister parish in Bois de Lance, Haiti, with the following:
all teacher/support staff salaries for two schools
reliable and safe transportation for Pere Max
a garden
the construction of a new rectory that is near completion
clean drinking water
health and medical care
most recently a full shipment of furnishings and other supplies to outfit the new rectory
Christ the King has now joined us. They have been raising money and holding food drives to ensure all the school children have nutritious meals during the school day.
With hurricanes and other hardships, this work has not been without challenges, but every time there seemed to be an obstacle or concern, prayers were answered.  This is what we want to share:
When a new well for water in the rectory was needed, a mission team member ran into someone in Haiti who specialized in this and agreed to dig a well – for FREE!
We needed some expertise and eyes on our projects to ensure quality and efficiency. Another mission team member met "Matt" in Haiti who continues to be our "boots on the ground" and essentially the project coordinator in many ways for the building of the rectory and other building/infrastructure efforts.
When food recently became an urgent need, and we were not yet able to ship food, Food for the Poor showed up with enough food for 7 months.
Nutritious food is an ongoing need that we were not sure our parish could support along with our other efforts. Christ the King stepped up wholeheartedly to help fill this need.
Jan Baele knew we could get items here in the U.S. at a greatly reduced cost and much higher quality compared to Haiti, but shipping cost was an obstacle. Wonderful, generous donors provided both an enormous shipping container as well as a trailer to house items collected.
A chance encounter and conversation with a fellow parishioner led Jan to contact St. Joe's College about the sale of the furnishings at the school.  The sale had ended, but she called anyway. The result was her driving up and returning with a trailer filled with a number of items at 50% off, including a dining table and chairs, printers, 5 sets of bunkbeds, 15 mattresses (which they gave her for free), dressers, and more!!!
There were concerns about customs charges in Haiti, but Food for the Poor has agreed to accept the container in the Cap Haitien Port, so there will be no charge.
Prayer after prayer continues to be answered, but what the above does not include are the countless stories of hope and personal connections being made between our community and the communities in Haiti and now with the Christ the King Community. This quote from a t-shirt seen during the last mission trip seems to be a good way to end this, along with a thank you to all of you:
He is and has always been in Haiti
We didn't bring him here
We get to meet him here
Jesus is in Haiti
God Bless–St. Matthew Haiti Committee
Fall 2017 Update: "Every time we see your faces here it gives us hope." This is a quote from a Haitian teacher upon the arrival of the St. Matthew mission team in June. We hope you agree that this quote truly says it all. As reported in our last communication, we are so grateful to have Christ the King Parish join Saint Matthew in this mission by providing nutritious meals for the students during the day. In addition to our school sponsorship, the June team is happy to report wonderful progress on the rectory with the completion of the inside walls. This project has had an added benefit of employing some local workers. Empowering and working with the Haitian community is an important consideration in our mission, and with this in mind two other projects were a focus of this trip: expanding sewing skills and building chicken coops so the community might begin to have a sustainable and nutritious food source. Perhaps even more important than the projects are the relationships that continue to form between our community and theirs. A number of our own youth were able to attend the summer mission trip, and the school children adored their time with them and vice versa. The final night reflected the joy of the relationships formed as everyone attended a dance party reported to be a highlight that will become a tradition. May each of you be blessed for your continued prayers and support of this mission. See some photos below from the June 2017 trip.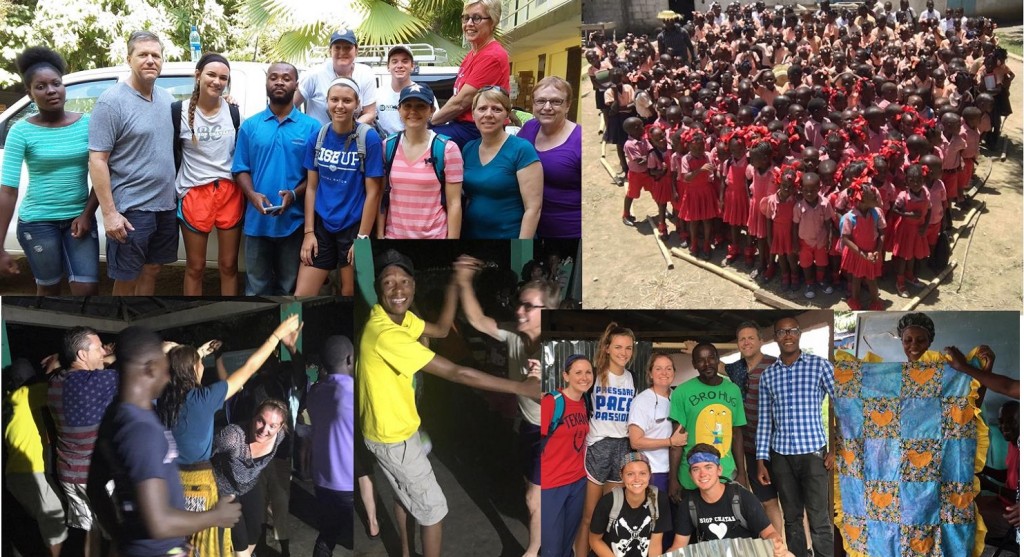 Spring 2017 Update: Our Saint Matthew community has once again demonstrated its generous heart by fully funding the two Haitian schools we sponsor through the remainder of this school year. Our Saint Matthew School students have shown the same generous spirit. In particular, over this past school year a number of our Saint Matthew first graders decided that, in lieu of gifts for their birthdays, that their friends instead make a donation to the Haiti School Sponsorship Program. As often is the case, our children inspire us, and this has led to plans to continue to grow connections between Saint Matthew School and the schools we sponsor in Haiti. In addition, we are pleased to announce that Christ the King Parish has recently decided to join Saint Matthew in this mission and will be focusing on providing food for the students in both Haitian schools. We look forward to seeing how all of this continues to grow and take seed in our schools and our communities.
We are also excited to share that the new rectory has been under construction, and it appears that it may be completed as early as this fall. Pere Max has shared that this project has had the added benefit of creating jobs for more than 15 people, including 2 local workers. He further mentioned that they are looking to add additional seating to the church because weekly services are standing-room only. What a wonderful issue to need to address!
Watch the school children at our sister parish in Haiti sing to our visiting parishioners:
Fall 2016: Here are some photos for the fall 2016 mission trip to Haiti.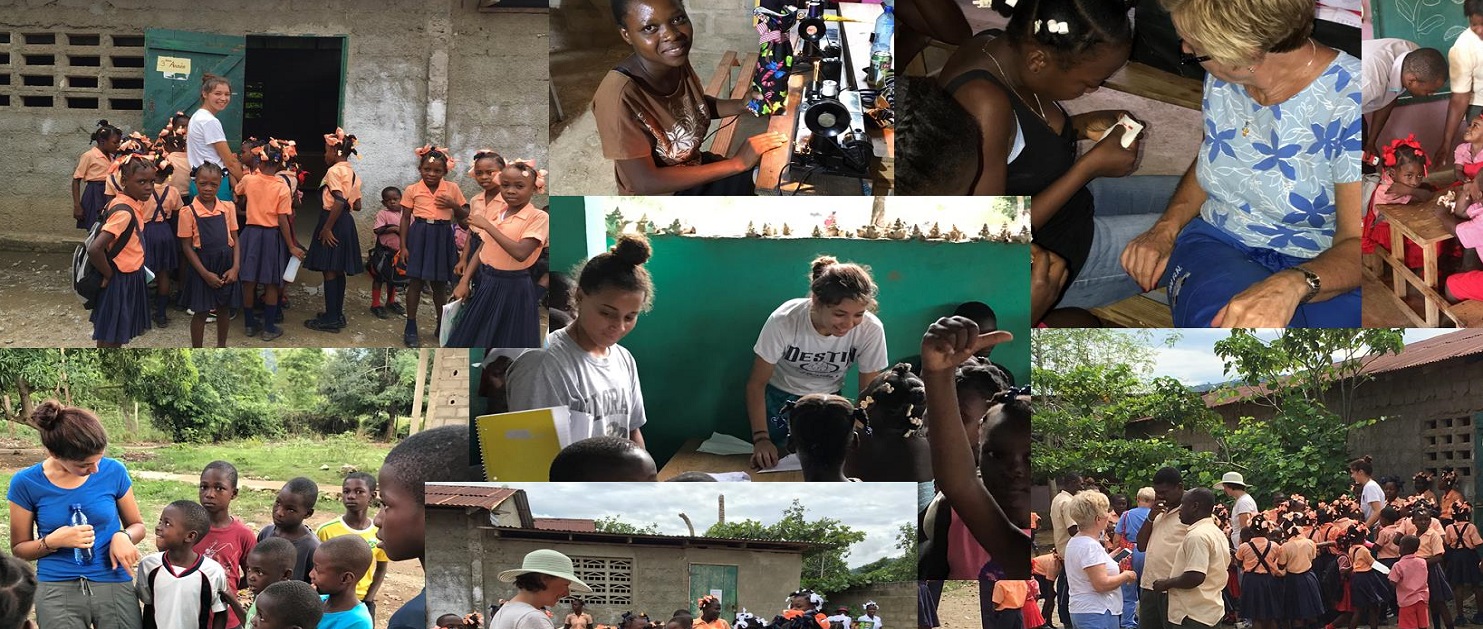 April 2016: Pere Max, the pastor of the Saint Matthew twinning parish in Bois de Lance, Haiti, visited us in April 2016. At all the Masses, he thanked parishioners for their support of the Haiti School Friendship Program and then attended "Sample Saint Matthew." Pere Max also met with our students to describe life in Haiti and how important our support is to his community. Pere Max even played soccer during PE with the 7th graders and ate lunch with the 4th graders. Thank you to everyone who planned, assisted in, and participated in Pere Max's first visit to Saint Matthew.
In the video here, Pere Max, pastor of our twinning parishes, thanks Saint Matthew parishioners for their prayers and support:
The children in Haiti say thank you to our parish: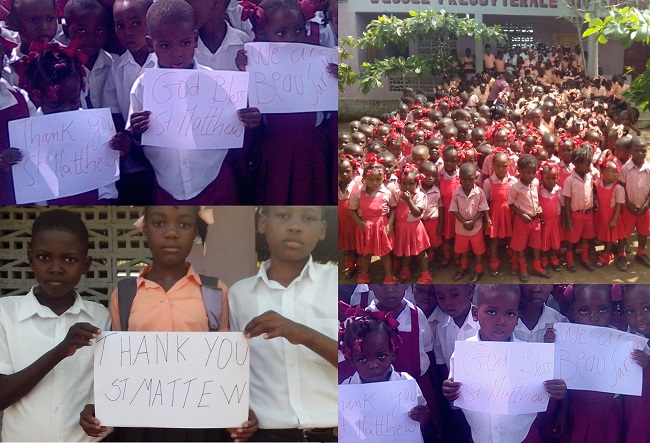 2015 Trip Photos: Below, top left: Pere Max celebrates Mass at Jede. Top right: our parishioner Jan Baele speaks to students. Bottom left: Our parishioner Dave Siler with Pere's new truck. Bottom right: Holes in the roof at the open-air church in Jede.