We welcome you to our parish! To register as a parishioner, please complete this form. Follow these steps when completing the form, otherwise your information may not be saved: (1) Save the form to your desktop/device. (2) Open the form and complete it. (3) Resave the form. (4) Attach the completed form to an email to our bulletin editor.
Or you may drop the completed form in the collection basket or mail it to St. Matthew Parish Office, 4100 E. 56th St., Indianapolis IN 46220.
For questions or if you prefer the form mailed to you, please contact the parish office at 317-257-4297.
You can also find welcome packets with registration forms on the Welcome Table in the narthex.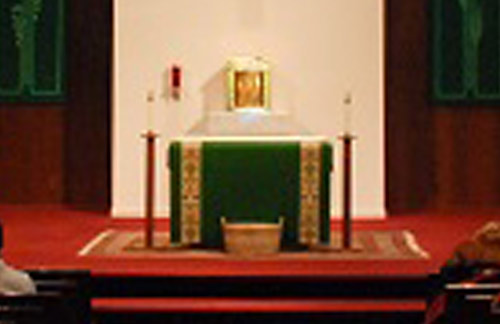 Saint Matthew Parish "Why?" Statement
Our parish "why statement" explains our noble purpose as a Catholic faith community. The statement also describes how and what we do to achieve our purpose.